4Sc AG - ESG Rating & Company Profile powered by AI
Industry Group:
Pharmaceuticals
This dashboard includes a questions and answers table for 4Sc AG. This ESG rating includes seventeen United Nations Sustainable Development Goals including: 'Good Health & Wellbeing', 'Industry, Innovation & Infrastructure' and 'Partnerships for the Goals'. This analysis of 4Sc AG was assembled by All Street Sevva using advanced AI.
4Sc AG in the Pharmaceuticals industry gained a UN SDG ESG Transparency Score of 4.9; made up of an environmental score of 6.0, social score of 4.0 and governance score of 4.6.
SDG Transparency Score for

4Sc AG

ⓘ

Last Score Update:

2023-07-01
What drives the score for
4Sc AG

ⓘ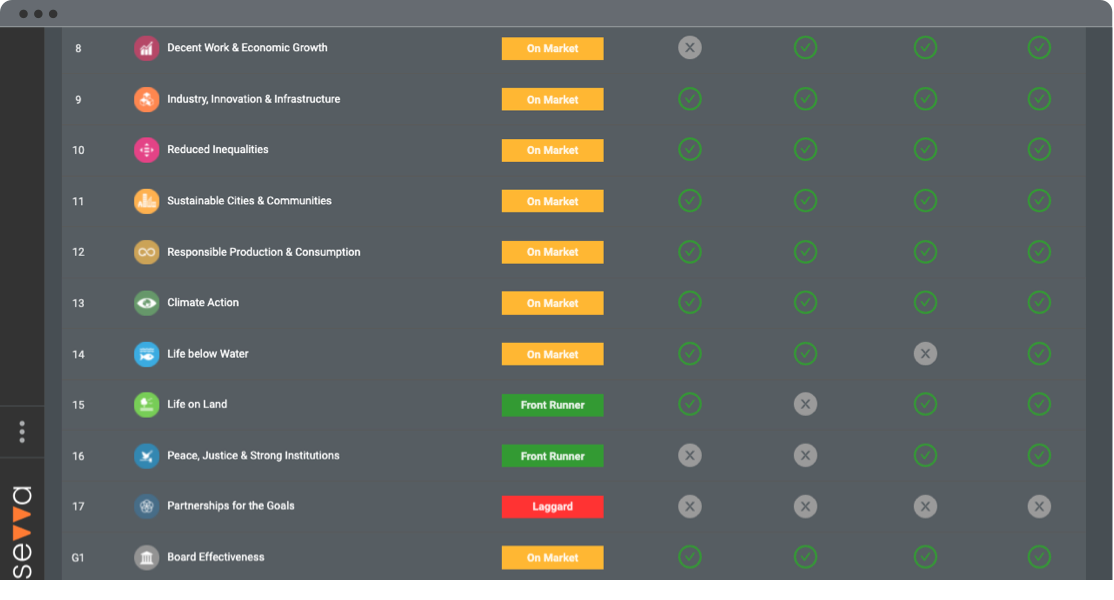 SEVVA Platform offers unique drill down to the underlying sources powering the ratings. Break down your ESG analysis by 17 UN SDGs and 8 additional governance factors.
Peer Group Comparison
View the full peer group of 3273 companies on the SEVVA platform
Sign up for free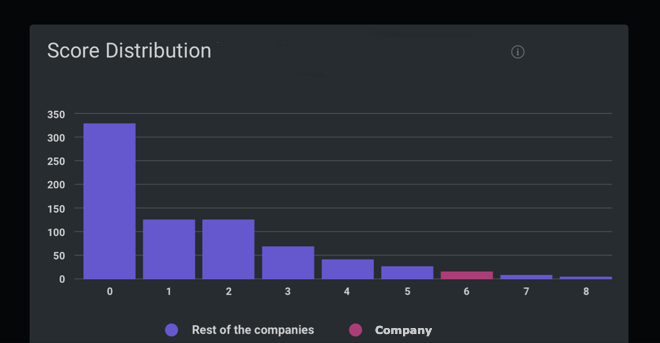 SEVVA Platform benchmarks each company against a peer group. View the full score distribution for peers by logging into SEVVA
Frequently Asked Questions
Have a different question?
Login to SEVVA to unlock 50 free questions, or purchase a team level subscription to unlock 150 ESG questions.
Potential Risks for 4Sc AG
These potential risks are based on the size, segment and geographies of the company.
4SC AG, a clinical-stage biopharmaceutical company, engages in developing small-molecule drugs that target key indications in cancer with high unmet medical needs. The company's products in clinical development stage include Resminostat, an orally administered histone deacetylase inhibitor that is in Phase II clinical trial for the treatment of cutaneous T-cell lymphoma; and Domatinostat, an orally administered small molecule, which is in Phase Ib/II clinical trial for the treatment of melanoma and Phase II clinical trial for the treatment of gastrointestinal tumor. 4SC AG also out-licenses its products to pharma and biotech companies for the treatment of cancer. The company has a collaboration agreement with the Netherlands Cancer Institute to evaluate Domatinostat in the neoadjuvant setting in melanoma. 4SC AG was founded in 1997 and is headquartered in Planegg, Germany.