51job Inc - ESG Rating & Company Profile powered by AI
Industry Group:
Employment Services
The webpage contains a questions and answers table on 51job Inc. Other companies in the rating peer group for 51job Inc are displayed. This webpage contains a zero-cost E,S&G report for 51job Inc.
51job Inc in the Employment Services industry gained a UN SDG ESG Transparency Score of 1.6; made up of an environmental score of 1.1, social score of 1.0 and governance score of 2.7.
SDG Transparency Score for

51job Inc

ⓘ

Last Score Update:

2023-07-01
What drives the score for
51job Inc

ⓘ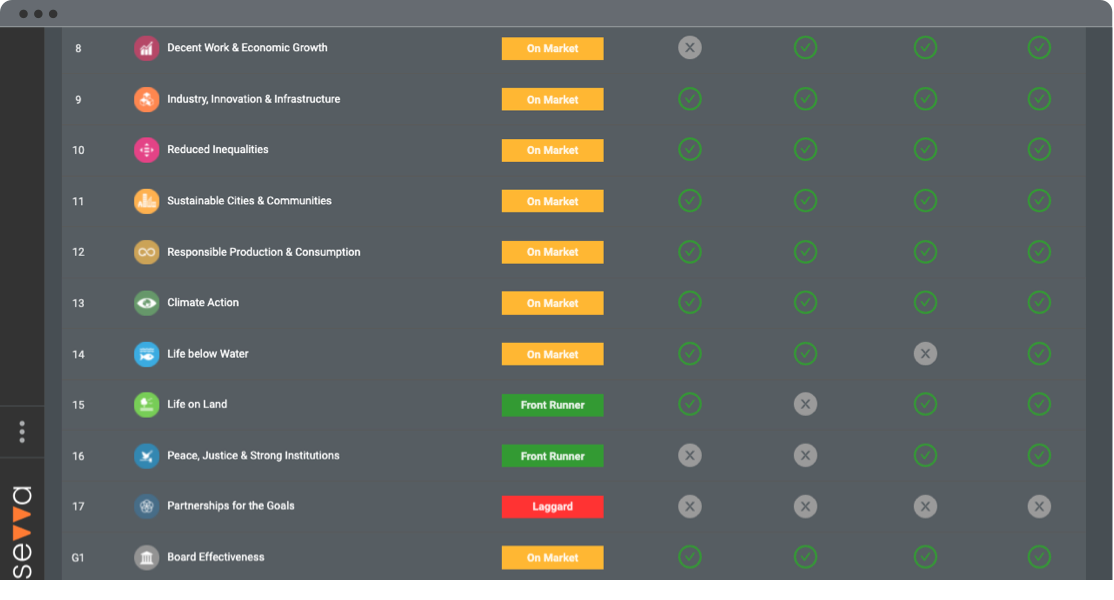 SEVVA Platform offers unique drill down to the underlying sources powering the ratings. Break down your ESG analysis by 17 UN SDGs and 8 additional governance factors.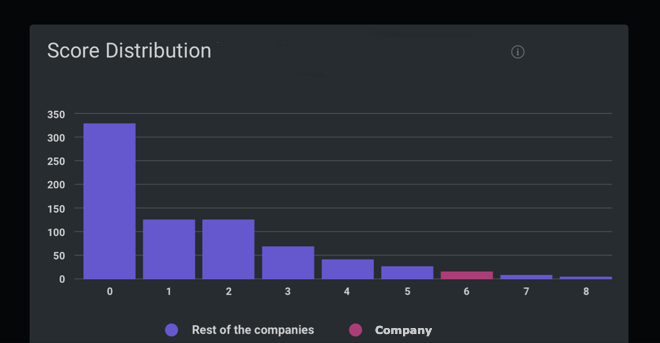 SEVVA Platform benchmarks each company against a peer group. View the full score distribution for peers by logging into SEVVA
Frequently Asked Questions
Have a different question?
Login to SEVVA to unlock 50 free questions, or purchase a team level subscription to unlock 150 ESG questions.
Potential Risks for 51job Inc
These potential risks are based on the size, segment and geographies of the company.
51job, Inc., through its subsidiaries, provides integrated human resource services in the People's Republic of China. The company offers online recruitment services through its Websites comprising 51job.com, yingjiesheng.com, 51jingying.com, lagou.com, and 51mdd.com; and mobile applications that enable job seekers to access their accounts through mobile devices and utilize functions available on their Websites. It also provides other human resource related services, such as business process outsourcing that consist of social insurance, benefits, and payroll processing, as well as compliance services with local governmental employment regulations; and conducts training seminars in the business management, leadership, sales and marketing, human resource, negotiation skills, financial planning and analysis, public administration, manufacturing, secretarial, and other skills. In addition, the company offers campus recruitment services to corporations that seek to recruit college and university students; and placement and executive search services to employers seeking to attract talent and fill job vacancies. Further, it provides professional and scientific assessment tools that assist human resource departments in evaluating capabilities and dispositions of job candidates and existing employees, as well as offers talent assessment services; conducts general and customized surveys on salary, employee retention, and other human resource related topics; organizes and hosts annual human resource conferences and events; and provides support and administrative services to employers on select recruitment projects. The company serves multinational corporations, large national Chinese corporations, and the local Chinese enterprises. It offers its services through sales offices, and a national sales and customer service call center in Wuhan. 51job, Inc. was founded in 1998 and is headquartered in Shanghai, the People's Republic of China.