Costa Group Holdings Ltd - ESG Rating & Company Profile powered by AI
Industry Group:
Fishing & Farming
The dashboard contains a Q&A section on Costa Group Holdings Ltd. Alternative companies in the rating industry group for Costa Group Holdings Ltd are displayed. The Sustainability assessment for Costa Group Holdings Ltd indicates the company's transparency towards the UN Sustainable Development Goals.
Costa Group Holdings Ltd in the Fishing & Farming industry gained a UN SDG ESG Transparency Score of 8.2; made up of an environmental score of 8.0, social score of 8.0 and governance score of 6.9.
SDG Transparency Score for

Costa Group Holdings Ltd

ⓘ

Last Score Update:

2023-07-01
What drives the score for
Costa Group Holdings Ltd

ⓘ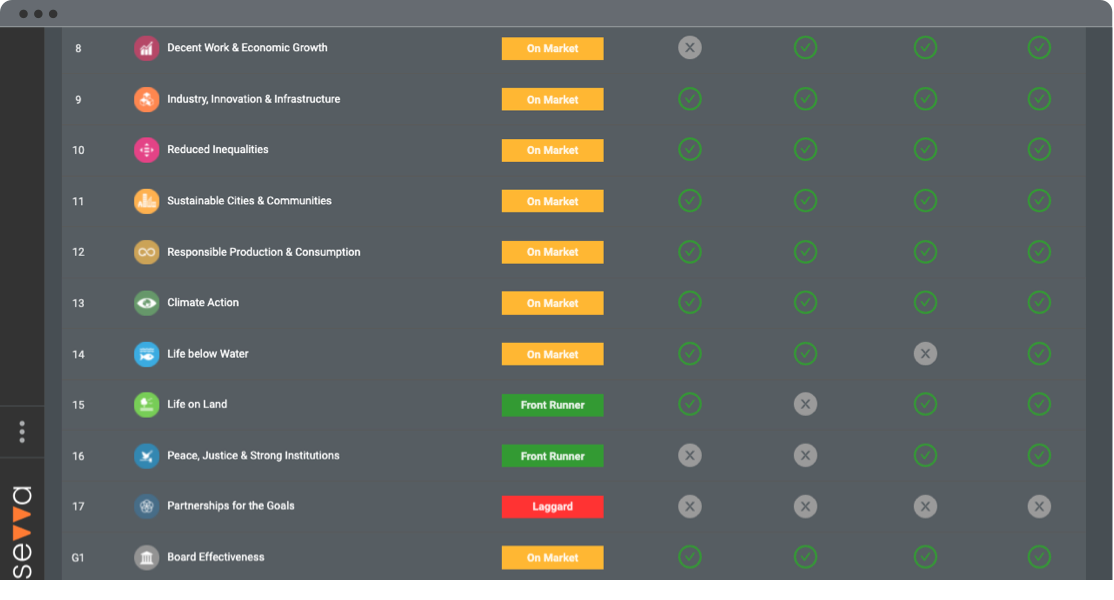 SEVVA Platform offers unique drill down to the underlying sources powering the ratings. Break down your ESG analysis by 17 UN SDGs and 8 additional governance factors.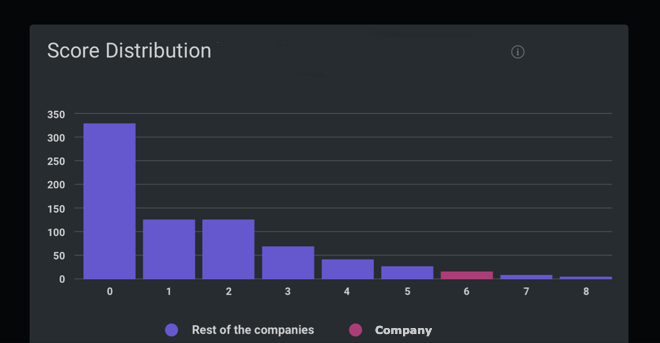 SEVVA Platform benchmarks each company against a peer group. View the full score distribution for peers by logging into SEVVA
Frequently Asked Questions
Have a different question?
Login to SEVVA to unlock 50 free questions, or purchase a team level subscription to unlock 150 ESG questions.
Potential Risks for Costa Group Holdings Ltd
These potential risks are based on the size, segment and geographies of the company.
Costa Group Holdings Limited produces, packs, and markets fruits and vegetables to food retailers. It operates through three segments: Produce, Costa Farms and Logistics, and International. The company offers mushrooms, raspberries, strawberries, blackberries, tomatoes, citrus, avocados, bananas, grapes, and other fruits. It also provides chilled logistics warehousing and services, as well as wholesale and marketing services. In addition, the company engages in licensing blueberry varieties in Australia, the Americas, China, Africa, and internationally; and berry farming activities in Morocco and China. As of December 31, 2021, it had 5,427 hectares of citrus fruits, 1,038 hectares of avocado/banana, 721 hectares of berries, 108 hectares of mushrooms, and 35 hectares of tomato plantations, as well as 345 hectares of plantation in Morocco and 296 hectares in China. The company also exports its products. Costa Group Holdings Limited was founded in 1888 and is based in Ravenhall, Australia.