Dhanlaxmi Bank Ltd - ESG Rating & Company Profile powered by AI
The article contains a Q&A table for Dhanlaxmi Bank Ltd. The report of Dhanlaxmi Bank Ltd was prepared by All Street Sevva using advanced Cognitive Robots. The Disclosure rating covers seventeen UN Sustainable Development Goals including: 'Zero Hunger', 'Sustainable Cities & Communities' and 'Life on Land'.
Dhanlaxmi Bank Ltd in the Banks industry gained a UN SDG ESG Transparency Score of 7.6; made up of an environmental score of 8.0, social score of 6.9 and governance score of 8.0.
SDG Transparency Score for

Dhanlaxmi Bank Ltd

ⓘ

Last Score Update:

2023-07-01
What drives the score for
Dhanlaxmi Bank Ltd

ⓘ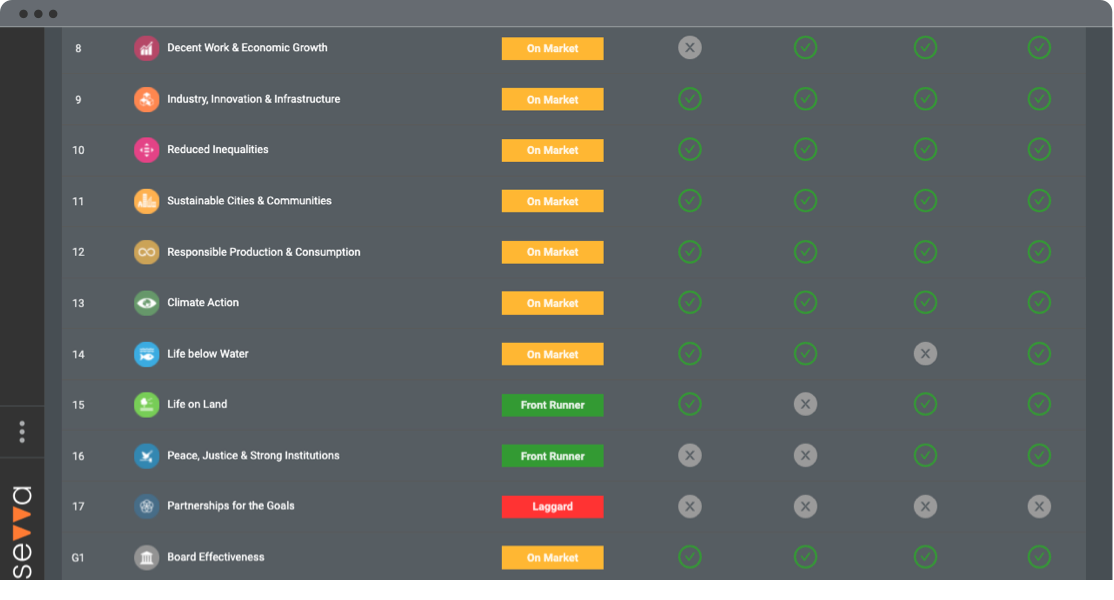 SEVVA Platform offers unique drill down to the underlying sources powering the ratings. Break down your ESG analysis by 17 UN SDGs and 8 additional governance factors.
Peer Group Comparison
View the full peer group of 2920 companies on the SEVVA platform
Sign up for free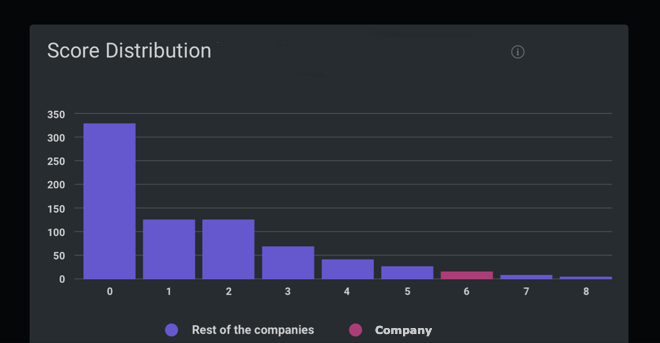 SEVVA Platform benchmarks each company against a peer group. View the full score distribution for peers by logging into SEVVA
Frequently Asked Questions
Have a different question?
Login to SEVVA to unlock 50 free questions, or purchase a team level subscription to unlock 150 ESG questions.
Potential Risks for Dhanlaxmi Bank Ltd
These potential risks are based on the size, segment and geographies of the company.
Dhanlaxmi Bank Limited provides various banking and financial services in India. It operates through Treasury Operations, Corporate/Wholesale Banking, Retail Banking, and Other Banking Business Operations segments. The company offers deposit products, such as savings and current accounts, and term deposits; loans, including property, car, commercial, personal, education, and business loans, as well as loans against securities; and foreign exchange services comprising foreign currency cash, cheque deposits, foreign currency demand drafts, remittances, and foreign exchange cards. It also provides export and import services; credit products comprising industrial and trade advance, import export assistance, and agricultural assistance; corporate salary accounts; and cash management services, as well as life, health, and car insurance products. In addition, the company offers non-resident Indians (NRI) banking services, such as non-residential external accounts, non-resident ordinary accounts, recurring and term deposits, foreign currency non-resident fixed deposits, and resident foreign currency accounts, as well as money transfer services and NRI property loans; and micro and agricultural banking, and financial planning services. Further, it provides SME banking services, including working capital facilities, trade facilities, and capacity expansion services; credit, debit, and gift cards; and investment, depository, and online banking services, as well as locker facilities. As of March 31, 2020, it had 247 branches and 254 ATMs across 14 States and 1 Union Territory. The company was founded in 1927 and is headquartered in Thrissur, India.