Edwards Lifesciences Corp - ESG Rating & Company Profile powered by AI
Industry Group:
Advanced Medical Equipment & Technology
The Disclosure score covers seventeen UN Sustainable Development Goals including: 'Good Health & Wellbeing', 'Responsible Production & Consumption' and 'Partnerships for the Goals'. Other companies in the rating industry group for Edwards Lifesciences Corp are displayed below. If you work at Edwards Lifesciences Corp and you wish to licence your ESG aseessment, please contact us.
Edwards Lifesciences Corp in the Advanced Medical Equipment & Technology industry gained a UN SDG ESG Transparency Score of 8.3; made up of an environmental score of 8.0, social score of 8.0 and governance score of 8.0.
SDG Transparency Score for

Edwards Lifesciences Corp

ⓘ

Last Score Update:

2023-07-01
What drives the score for
Edwards Lifesciences Corp

ⓘ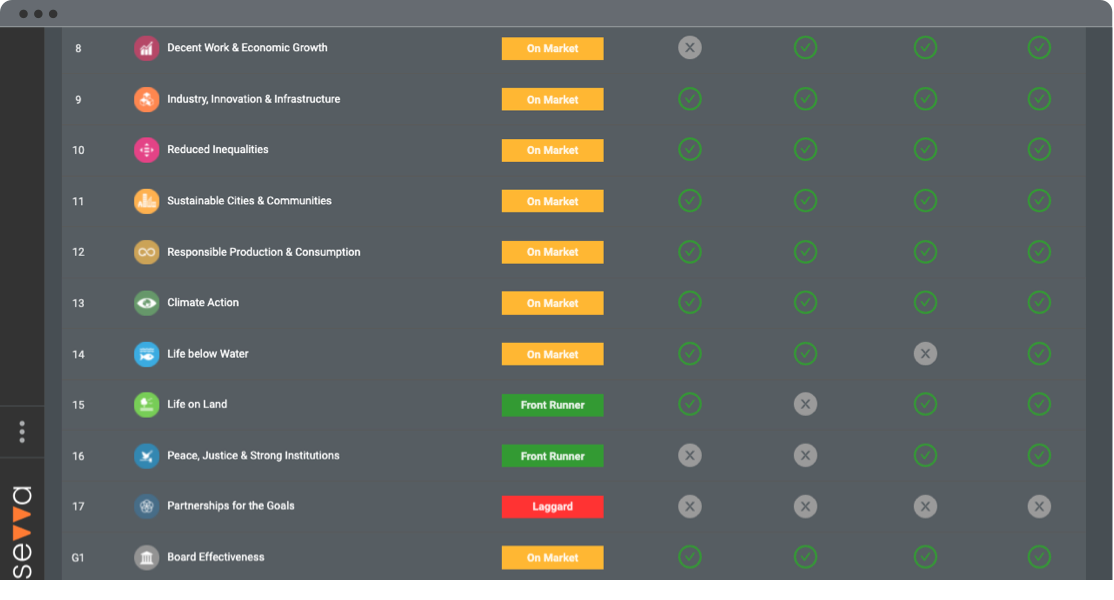 SEVVA Platform offers unique drill down to the underlying sources powering the ratings. Break down your ESG analysis by 17 UN SDGs and 8 additional governance factors.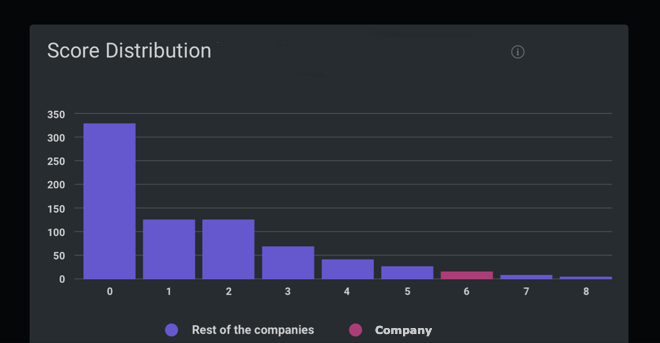 SEVVA Platform benchmarks each company against a peer group. View the full score distribution for peers by logging into SEVVA
Frequently Asked Questions
Have a different question?
Login to SEVVA to unlock 50 free questions, or purchase a team level subscription to unlock 150 ESG questions.
Potential Risks for Edwards Lifesciences Corp
These potential risks are based on the size, segment and geographies of the company.
Edwards Lifesciences Corporation provides products and technologies for structural heart disease, and critical care and surgical monitoring in the United States, Europe, Japan, and internationally. It offers transcatheter heart valve replacement products for the minimally invasive replacement of heart valves; and transcatheter heart valve repair and replacement products to treat mitral and tricuspid valve diseases. The company also provides the PASCAL and Cardioband transcatheter valve repair systems for minimally-invasive therapy. In addition, it offers surgical structural heart solutions, such as aortic surgical valve under the INSPIRIS name; KONECT RESILIA, a pre-assembled aortic tissue valved conduit for patients who require replacement of the valve, root, and ascending aorta; and HARPOON Beating Heart Mitral Valve Repair System for patients with degenerative mitral regurgitation. Further, the company provides critical care solutions, including advanced hemodynamic monitoring systems to measure a patient's heart function and fluid status in surgical and intensive care settings; and Acumen Hypotension Prediction Index software that alerts clinicians in advance of a patient developing dangerously low blood pressure. The company distributes its products through a direct sales force and independent distributors. Edwards Lifesciences Corporation was founded in 1958 and is headquartered in Irvine, California.