Microsoft Corp - ESG Rating & Company Profile powered by AI
This ESG assessment for Microsoft Corp represents its transparency towards the United Nations Sustainable Development Goals. Other companies in the scoring industry group for Microsoft Corp are displayed below. Scroll down to the end of the webpage for potential risks for Microsoft Corp based on industry, geography and size.
Microsoft Corp in the Software industry gained a UN SDG ESG Transparency Score of 8.3; made up of an environmental score of 8.0, social score of 8.0 and governance score of 8.0.
SDG Transparency Score for

Microsoft Corp

ⓘ

Last Score Update:

2023-07-01
What drives the score for
Microsoft Corp

ⓘ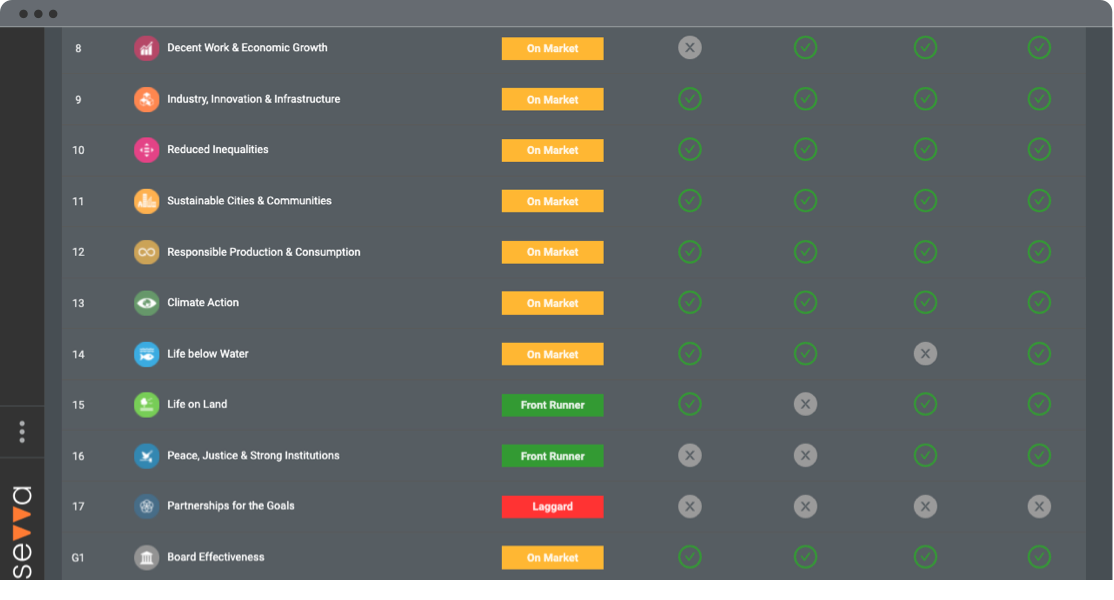 SEVVA Platform offers unique drill down to the underlying sources powering the ratings. Break down your ESG analysis by 17 UN SDGs and 8 additional governance factors.
Peer Group Comparison
View the full peer group of 2246 companies on the SEVVA platform
Sign up for free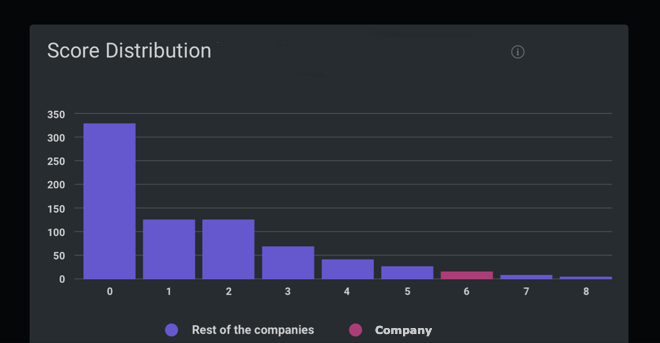 SEVVA Platform benchmarks each company against a peer group. View the full score distribution for peers by logging into SEVVA
Frequently Asked Questions
Have a different question?
Login to SEVVA to unlock 50 free questions, or purchase a team level subscription to unlock 150 ESG questions.
Potential Risks for Microsoft Corp
These potential risks are based on the size, segment and geographies of the company.
Microsoft Corporation develops, licenses, and supports software, services, devices, and solutions worldwide. The company operates in three segments: Productivity and Business Processes, Intelligent Cloud, and More Personal Computing. The Productivity and Business Processes segment offers Office, Exchange, SharePoint, Microsoft Teams, Office 365 Security and Compliance, Microsoft Viva, and Skype for Business; Skype, Outlook.com, OneDrive, and LinkedIn; and Dynamics 365, a set of cloud-based and on-premises business solutions for organizations and enterprise divisions. The Intelligent Cloud segment licenses SQL, Windows Servers, Visual Studio, System Center, and related Client Access Licenses; GitHub that provides a collaboration platform and code hosting service for developers; Nuance provides healthcare and enterprise AI solutions; and Azure, a cloud platform. It also offers enterprise support, Microsoft consulting, and nuance professional services to assist customers in developing, deploying, and managing Microsoft server and desktop solutions; and training and certification on Microsoft products. The More Personal Computing segment provides Windows original equipment manufacturer (OEM) licensing and other non-volume licensing of the Windows operating system; Windows Commercial, such as volume licensing of the Windows operating system, Windows cloud services, and other Windows commercial offerings; patent licensing; and Windows Internet of Things. It also offers Surface, PC accessories, PCs, tablets, gaming and entertainment consoles, and other devices; Gaming, including Xbox hardware, and Xbox content and services; video games and third-party video game royalties; and Search, including Bing and Microsoft advertising. The company sells its products through OEMs, distributors, and resellers; and directly through digital marketplaces, online stores, and retail stores. Microsoft Corporation was founded in 1975 and is headquartered in Redmond, Washington.