Orion Oyj - ESG Rating & Company Profile powered by AI
Industry Group:
Pharmaceuticals
If you are employed by Orion Oyj and you wish to use your ESG aseessment, please contact us. This webpage of Orion Oyj was assembled by All Street Sevva using cutting edge Cognitive Robots. This Disclosure score includes seventeen United Nations Sustainable Development Goals including: 'Zero Hunger', 'Responsible Production & Consumption' and 'Peace, Justice & Strong Institutions'.
Orion Oyj in the Pharmaceuticals industry gained a UN SDG ESG Transparency Score of 5.6; made up of an environmental score of 5.7, social score of 5.0 and governance score of 6.0.
SDG Transparency Score for

Orion Oyj

ⓘ

Last Score Update:

2023-07-01
What drives the score for
Orion Oyj

ⓘ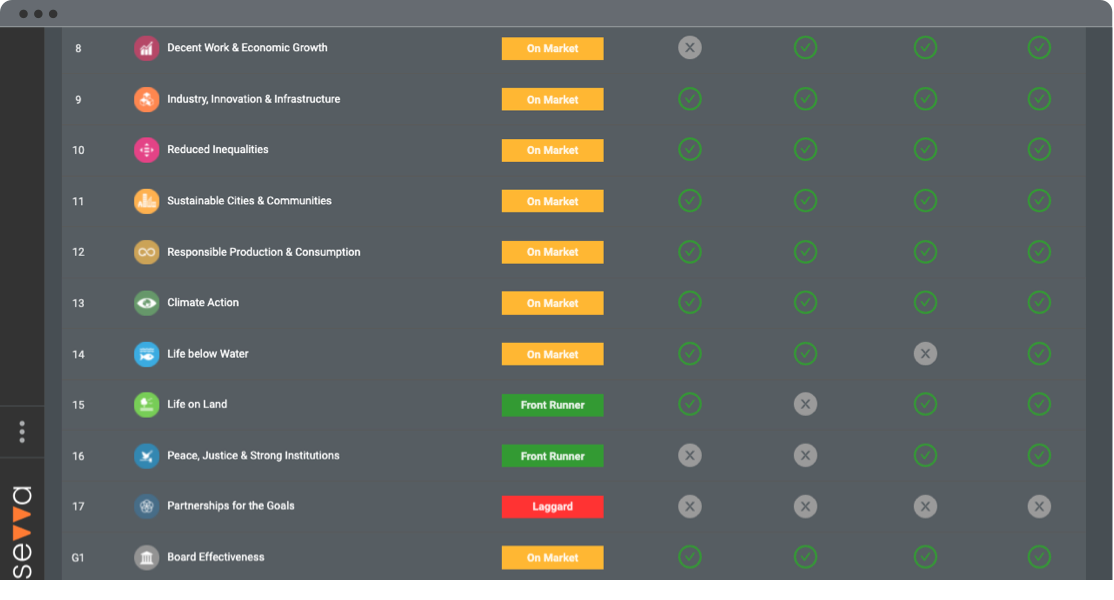 SEVVA Platform offers unique drill down to the underlying sources powering the ratings. Break down your ESG analysis by 17 UN SDGs and 8 additional governance factors.
Peer Group Comparison
View the full peer group of 3273 companies on the SEVVA platform
Sign up for free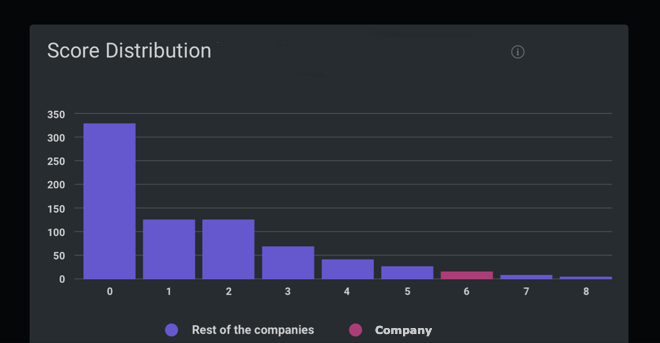 SEVVA Platform benchmarks each company against a peer group. View the full score distribution for peers by logging into SEVVA
Frequently Asked Questions
Have a different question?
Login to SEVVA to unlock 50 free questions, or purchase a team level subscription to unlock 150 ESG questions.
Potential Risks for Orion Oyj
These potential risks are based on the size, segment and geographies of the company.
Orion Oyj develops, manufactures, and markets human and veterinary pharmaceuticals and active pharmaceutical ingredients (APIs) in Finland, Scandinavia, other European countries, North America, and internationally. It provides prescription drugs and self-care products, including Nubeqa for the treatment of prostate cancer; dexdor and Precedex for intensive care sedative; Stalevo and Comtess/Comtan for Parkinson's disease; Simdax for acute decompensated heart failure; and Fareston for breast cancer, as well as Salmeterol/fluticasone Easyhaler, Budesonide/formoterol Easyhaler, Formoterol Easyhaler, Budesonide Easyhaler, Beclomet Easyhaler, and Buventol Easyhaler drugs for the treatment of asthma and chronic obstructive pulmonary disease. The company also offers veterinary drugs comprising Bonqat, Clevor, Domosedan, Domitor, Antisedan, Dexdomitor, Domosedan Gel, Sileo, and Tessie; and APIs for generic and proprietary drugs, as well as provides contract manufacturing services. In addition, it markets and sells veterinary drugs manufactured by other international companies. The company serves various healthcare service providers and professionals, such as specialist and general practitioners, veterinarians, pharmacies, hospitals, healthcare centers, clinics, and laboratories, as well as consumers with pets. Orion Oyj has partnership with Propeller Health to connect the Easyhaler(R) product portfolio for the treatment of asthma and COPD; and a research collaboration and license agreement with Alligator Bioscience AB (publ) to discover and develop new bispecific antibody cancer therapeutics. Orion Oyj was founded in 1917 and is headquartered in Espoo, Finland.