Reyon Pharmaceutical Co Ltd - ESG Rating & Company Profile powered by AI
Industry Group:
Pharmaceuticals
The page contains a questions and answers table about Reyon Pharmaceutical Co Ltd. The Disclosure rating covers seventeen United Nations Sustainable Development Goals including: 'Quality Education', 'Responsible Production & Consumption' and 'Life below Water'. Alternative corporations in the rating industry group for Reyon Pharmaceutical Co Ltd are displayedin the table.
Reyon Pharmaceutical Co Ltd in the Pharmaceuticals industry gained a UN SDG ESG Transparency Score of 1.5; made up of an environmental score of 1.6, social score of 1.6 and governance score of 1.3.
SDG Transparency Score for

Reyon Pharmaceutical Co Ltd

ⓘ

Last Score Update:

2023-07-01
What drives the score for
Reyon Pharmaceutical Co Ltd

ⓘ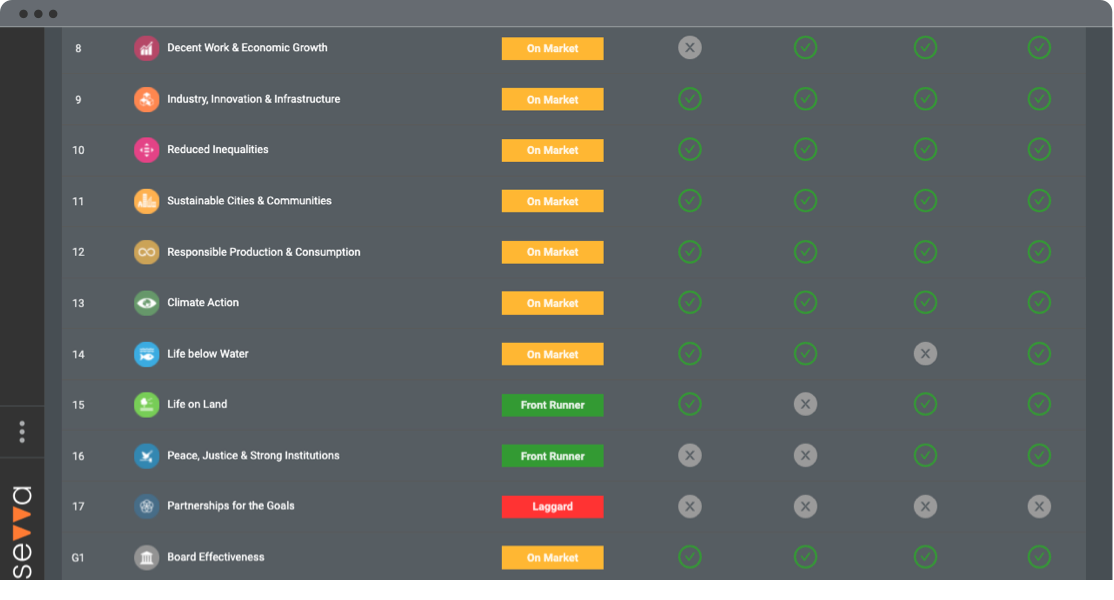 SEVVA Platform offers unique drill down to the underlying sources powering the ratings. Break down your ESG analysis by 17 UN SDGs and 8 additional governance factors.
Peer Group Comparison
View the full peer group of 3273 companies on the SEVVA platform
Sign up for free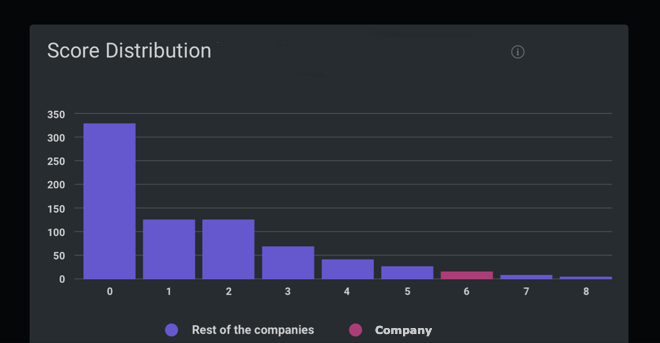 SEVVA Platform benchmarks each company against a peer group. View the full score distribution for peers by logging into SEVVA
Frequently Asked Questions
Have a different question?
Login to SEVVA to unlock 50 free questions, or purchase a team level subscription to unlock 150 ESG questions.
Potential Risks for Reyon Pharmaceutical Co Ltd
These potential risks are based on the size, segment and geographies of the company.
REYON Pharmaceutical Co., Ltd. manufactures and sells finished medicines and APIs in South Korea and internationally. The company offers its products under the areas of adrenal corticosteroides; angiotensin II receptor antagonists; anticholinergics; antiemetic; antihypertensives; anti-inflammatory enzymes; antilipidemic, antirheumatic, and oral hypoglycemic agents; anti-peptic ulcer; antispasmodics; benign prostatic hypertrophy; cough and cold remedies; cardiac stimulant; genitourinary smooth muscle relaxants; hemostatics; immunosuppressants; rheumatoid arthritis; local anesthetics; migraine drugs; miscellaneous cardiovascular system drugs; neuromuscular disorder related drugs; nootropics and neurotonics; NSAIDs; respiratory stimulants; skeletal muscle relaxants; and vasodilators. REYON Pharmaceutical Co., Ltd. was founded in 1955 and is headquartered in Seoul, South Korea.