Daekyo Co Ltd - ESG Rating & Company Profile powered by AI
Industry Group:
Personal Services
The report of Daekyo Co Ltd leverages data from across the web and also from available documents by Daekyo Co Ltd. The webpage includes a questions and answers section on Daekyo Co Ltd. Browse to the end of the webpage for potential risks for Daekyo Co Ltd based on industry, location and size.
Daekyo Co Ltd in the Personal Services industry gained a UN SDG ESG Transparency Score of 1.4; made up of an environmental score of 1.1, social score of 1.0 and governance score of 2.0.
SDG Transparency Score for

Daekyo Co Ltd

ⓘ

Last Score Update:

2023-07-01
What drives the score for
Daekyo Co Ltd

ⓘ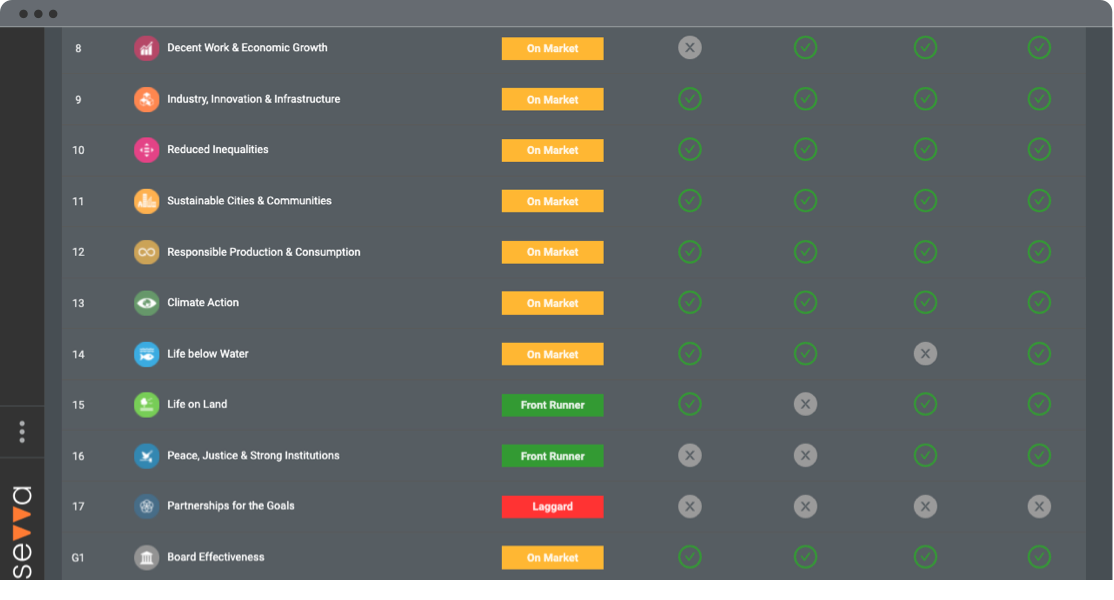 SEVVA Platform offers unique drill down to the underlying sources powering the ratings. Break down your ESG analysis by 17 UN SDGs and 8 additional governance factors.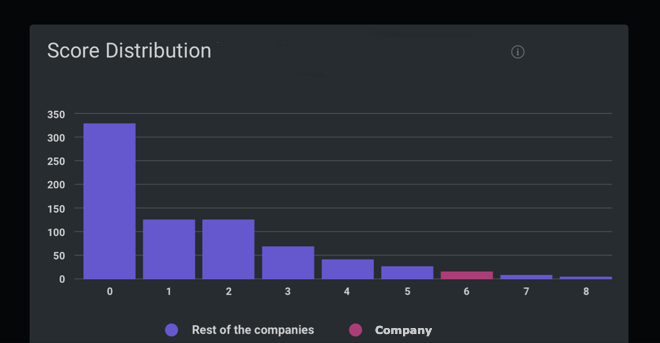 SEVVA Platform benchmarks each company against a peer group. View the full score distribution for peers by logging into SEVVA
Frequently Asked Questions
Have a different question?
Login to SEVVA to unlock 50 free questions, or purchase a team level subscription to unlock 150 ESG questions.
Potential Risks for Daekyo Co Ltd
These potential risks are based on the size, segment and geographies of the company.
Daekyo Co., Ltd. provides educational services for children worldwide. It offers Noonnoppi Education, an individual, ability-grouping learning system that provides learning content in accordance with individual academic ability; Daekyo Summit, a smart-learning brand that teaches skills for each subject, from the basics to advanced learning, by providing personalized learning with the help of specialized AI algorithms for each subject; and the Caihong Chinese language learning system that develops intonation and listening, speaking, reading, and writing abilities through a systematic and phased learning process for students ranging from young children to adults. The company also provides Soluny, a reading, debating, and essay-writing program for various students; Daekyo Children's TV, a children's channel in Korea, which produces and services content distributed through various genres; Pocket TV, a YouTube channel with roughly 400,000 subscribers that produces and services various entertainment, drama, and K-pop content for curious children; and Daekyo noriQ, a broadcasting channel specializing in play content for young children. In addition, it offers Eye Level Traumwelt, a cultural space for children and families in Korea that allows customers to enjoy various cultural and experiential content, including performances and exhibitions; NEWIF, a total-solution senior citizen life brand based on its educational know-how; Daekyo Dream Mentor, which supports the psychological development of children by offering solutions, such as a counseling programs and experiential learning based on professional diagnoses and consulting, along with other developmental programs; and eye-level education services to foreign nationals. The company was founded in 1975 and is headquartered in Seoul, South Korea. Daekyo Co., Ltd. is a subsidiary of Daekyo Holdings Co.,Ltd.